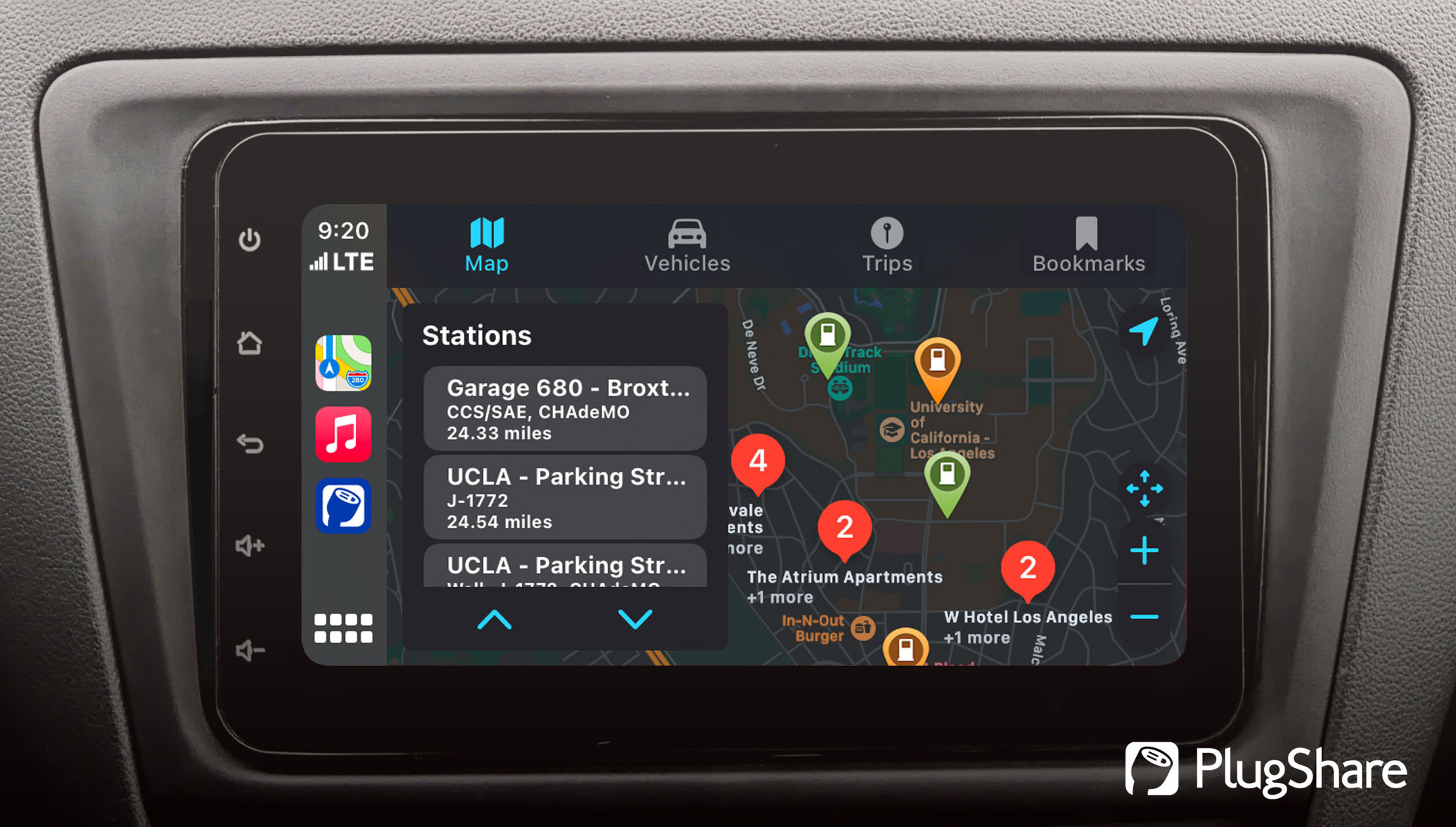 PlugShare, the World's Favorite App for Electric Vehicle Drivers, Is Now Compatible with Apple CarPlay
Available for download in the App Store starting today.
El Segundo | Feb 8, 2021

Today, PlugShare released a new version of its industry-leading Apple iPhone app for electric vehicle (EV) drivers with support for Apple CarPlay®, the smarter, safer way to use your iPhone while you drive.

The PlugShare release includes new features specifically designed for easy use when connected to CarPlay through an EV's built-in display. To minimize the need for manual browsing, PlugShare will now not only filter out unwanted locations, but will also rank them so the first options seen are the best fit for a driver's needs. In addition, trips that drivers plan on their iPhone, iPad, or on the web will now be viewable on their EV's built-in display using CarPlay.

Drivers will also be able to view location bookmarks, get single tap directions, and even switch vehicle types – all within CarPlay.

"We're driven by the needs and feedback of EV drivers, and CarPlay has been, without question, one of the most requested features from our community", said Nick Wild, PlugShare's co-founder and CEO. "We've been on mobile devices and the web for over 9 years, it feels great to be on the dashboard now."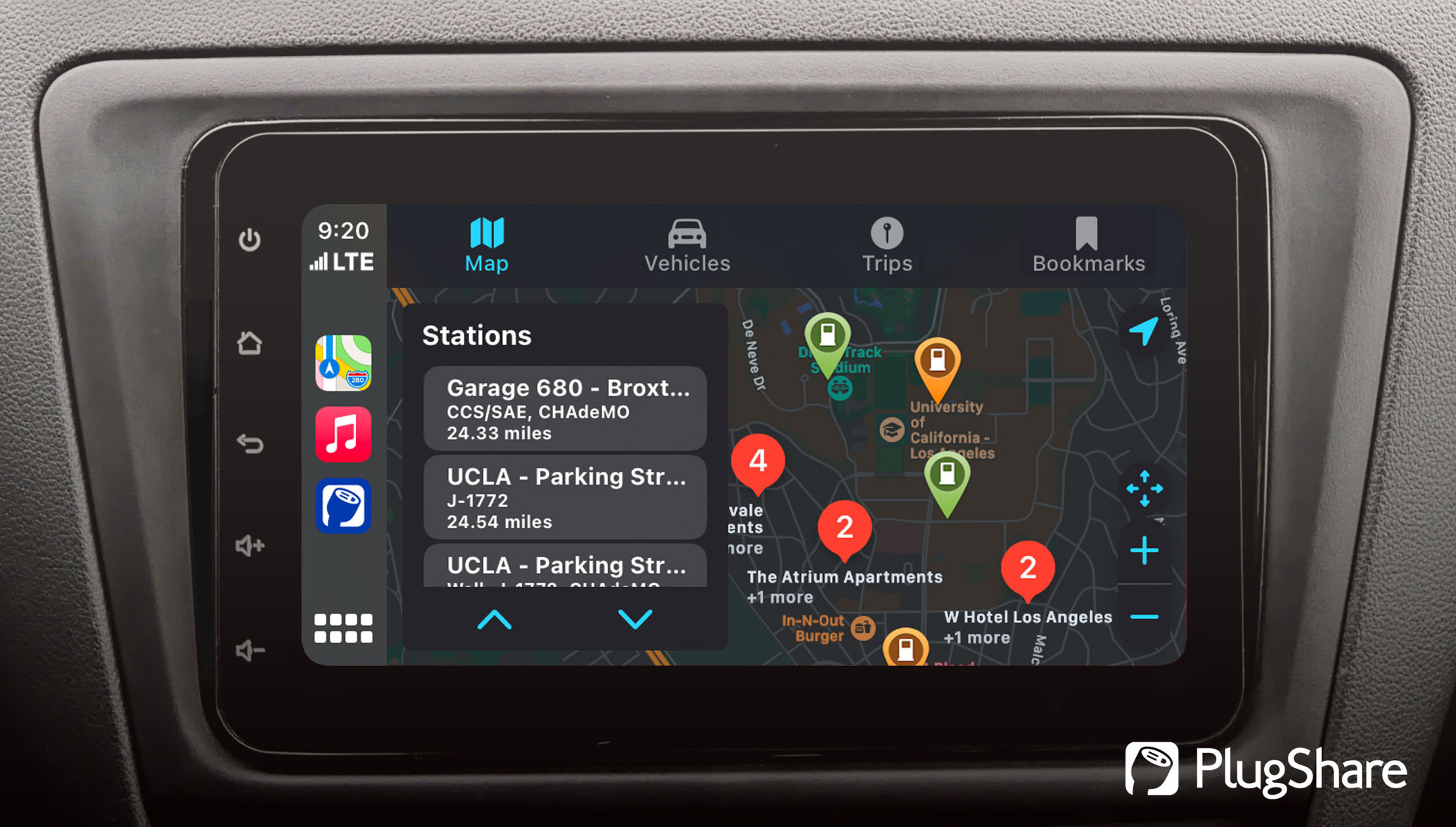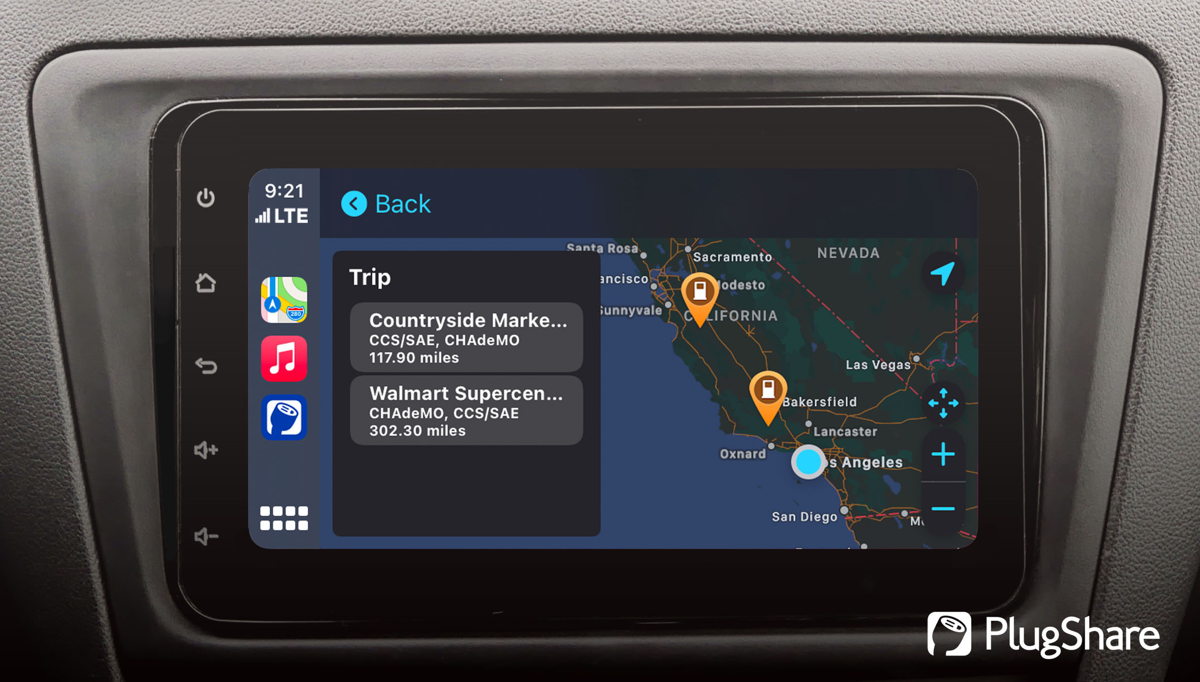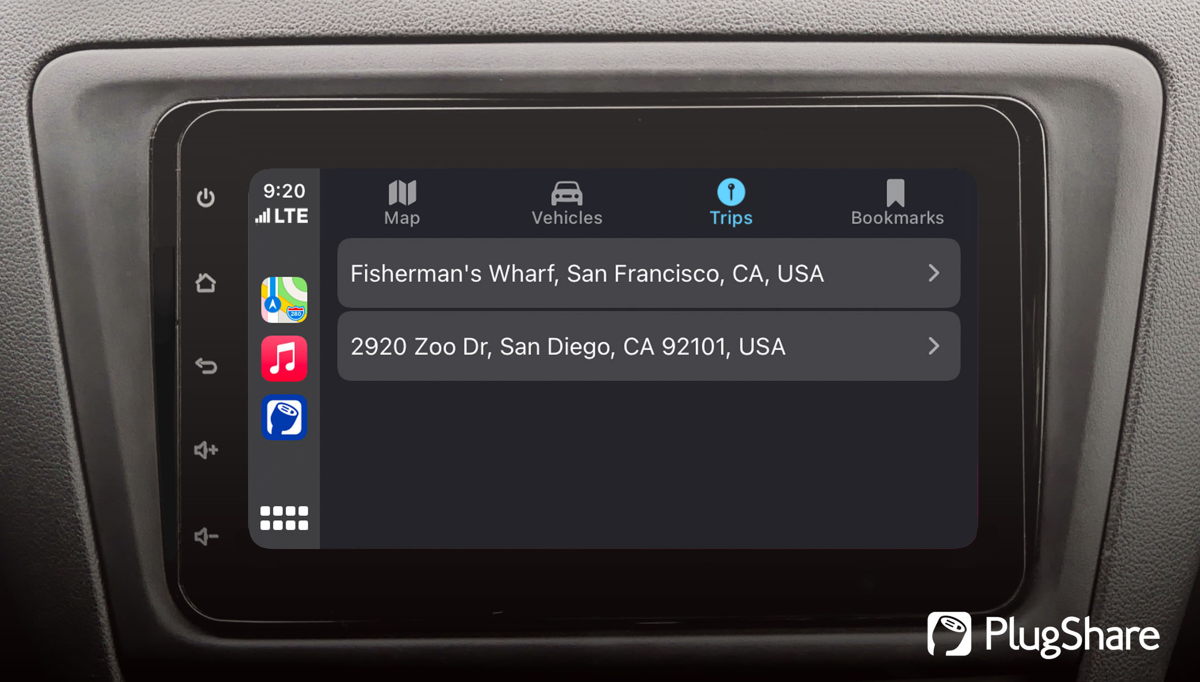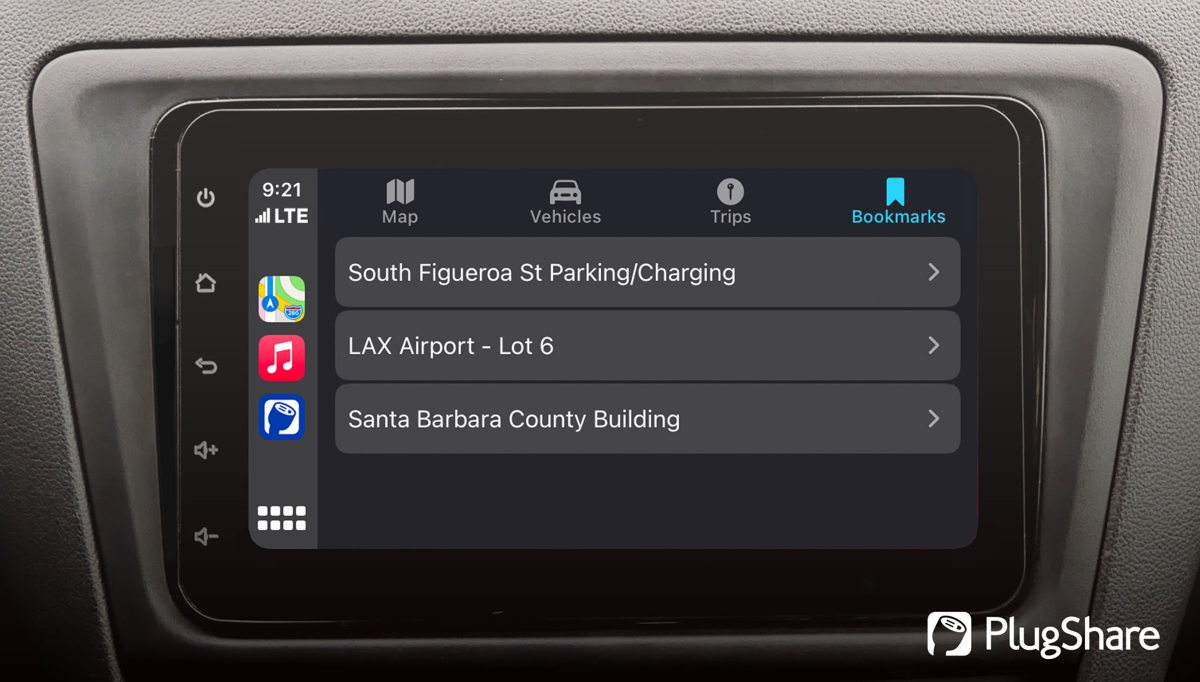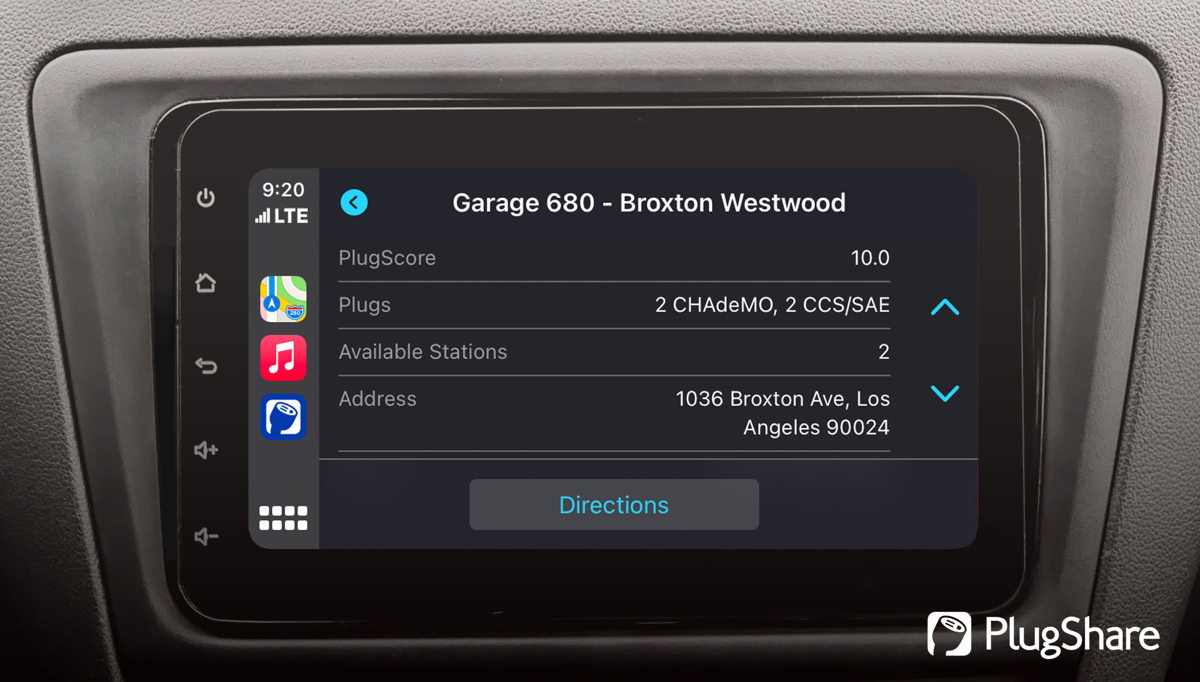 ABOUT PLUGSHARE
Based in El Segundo CA, PlugShare maintains the most comprehensive census of EV infrastructure in the world. They make the PlugShare app for
iOS
,
Android
, and the
web
, the most popular EV driver app globally, in use by over 1.2 million community members worldwide who have shared over 2.9 million charging infrastructure reviews helping to support the EV revolution.. PlugShare also provides
sophisticated data tools
,
reports
, custom consulting and comprehensive research on EVs for automakers, utilities, charging networks, government and the rest of the EV industry.
It operates the world's largest EV driver survey research panel, PlugInsights, now with over 72,000 members
.
Back to News